Sinja Svarrer Damkjær
Civil engineer, 1982
Sinja Svarrer Damkjær attained her Masters degree in Engineering at Aalborg University, specialising in industrial design. She graduated in 2007.
Sinja Svarrer Damkjær's 2007 remake, inspired by spring flowers, is the latest launch, as a new line of lighting from Le Klint. The original Bouquet Chandelier idea came to Sinja, while she was on a study trip in Italy. The Bouquet is a symbolic memory of the designer's observation while watching flower handlers in an Italian market.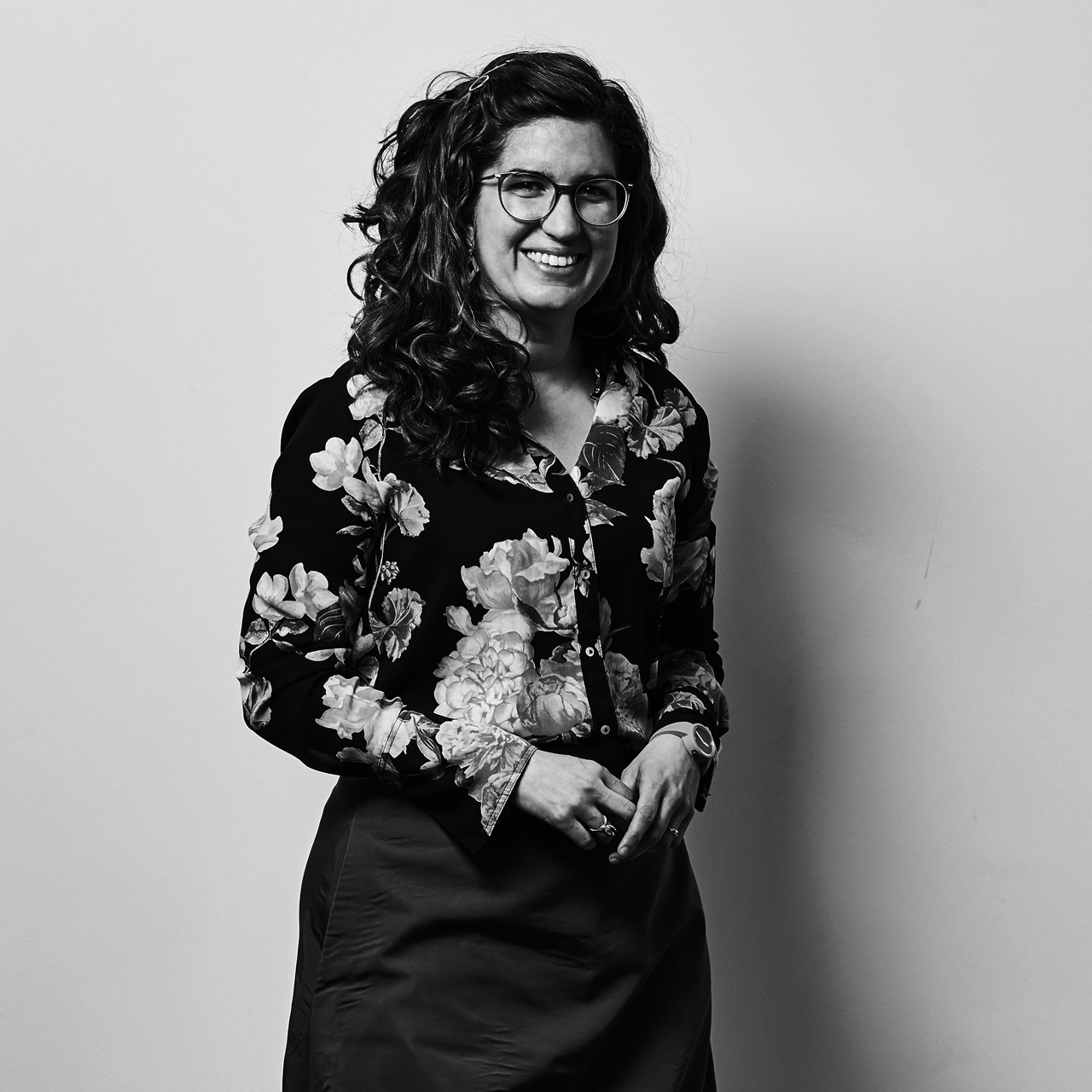 ''To combine this somewhat nonchalant flower with the meticulous and tight geometry of Le Klints pleating was a great challenge, but with challenges comes opportunity."
"To me, Le Klint is quite unique with the strong focus on craftsmanship and the high attention to detail, and it has been fantastic to work on fusing these elements with an organic and soft expression. The lamp shade clearly shows the inspiration from the shape of the tulip head, when it has just started to bloom. In the bouquets with 3, 5 and 7 lamp shades, the cords are braided together to accentuate once more the organic and soft shapes, and this offers a pleasant counter to the precisely folded and stringent pleats.''
Inspired by Mother Nature and spring flowers, her final project was the creation of the first version of The Bouquet and a fresh interpretation of classical cross-pleating. The Bouquet was the first product in Le Klints history to use LED, the energy-saving lighting technology of the future. The designer combined classical Le Klint cross-pleating with modern lighting technology.
When I first designed the lamp, back in 2007, it was a large bouquet with 7 lamp shades, like a modern chandelier. Updated, it comes in smaller bouquets, even as a solitary flower. So now, wherever in your home you need a little flower poetry, you can find just the right size to fit.