Royalt visit
On June 9th 1980, HM Queen Margrethe II had decided she would visit Le Klint headquarters. Unfortunately, the dates collided with the Managing Director at the time, Jan Klint's business trip, while he was in the USA. As not to inconvenience or disappoint Her Majesty, when he was notified of the visit, he immediately made no hesitation in re-arranging his schedule and successfully welcomed and accommodated Her Royal Highness at the main offices and production facilities in Odense, Fyn.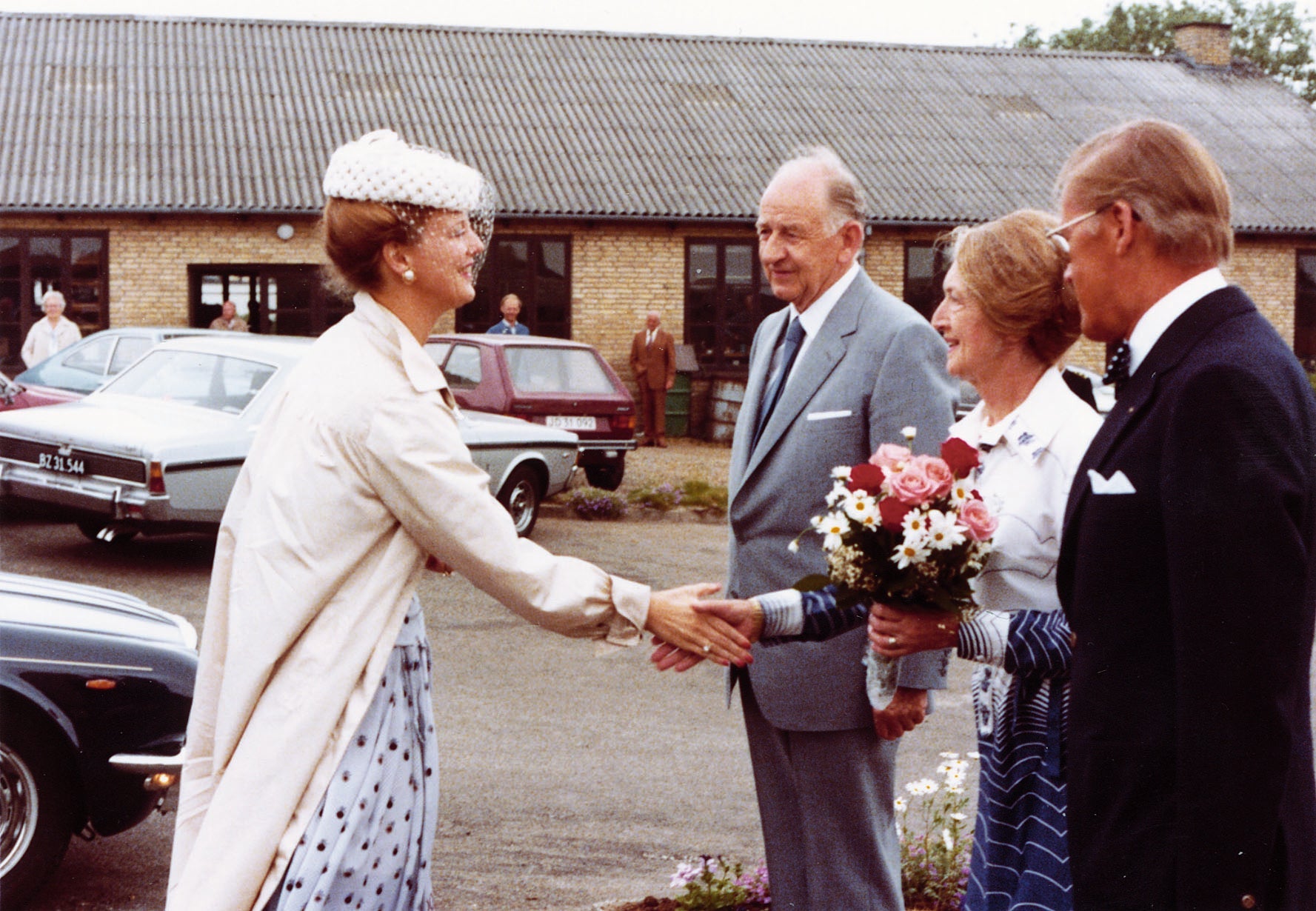 Here, the former director, Jan Klint, along with his wife, Inger Klint, and the chairman of the foundation board, lawyer from the high court, Gunnar Neymark, receive Queen Margrethe
Purveyour to The Royal Danish Court
Over the years Le Klint has helped to embellish the Royal Danish Court, the Royal yacht 'Dannebrog', the Royal railway carriage and the Royal reception rooms at Copenhagen Airport, with beautiful timeless lighting from Le Klints extensive catalogue.
Royal Warrant
Le Klint iconic handfolded shades and lamps renowned for their continuous high standard of craftsmanship, whether in wood, metal or plastic received one of Denmark's highest acknowledgements on April 15th 2003. It was a pleasure for Le Klint in our sixtieth year, to be appointed "Purveyor to the Royal Danish Court".