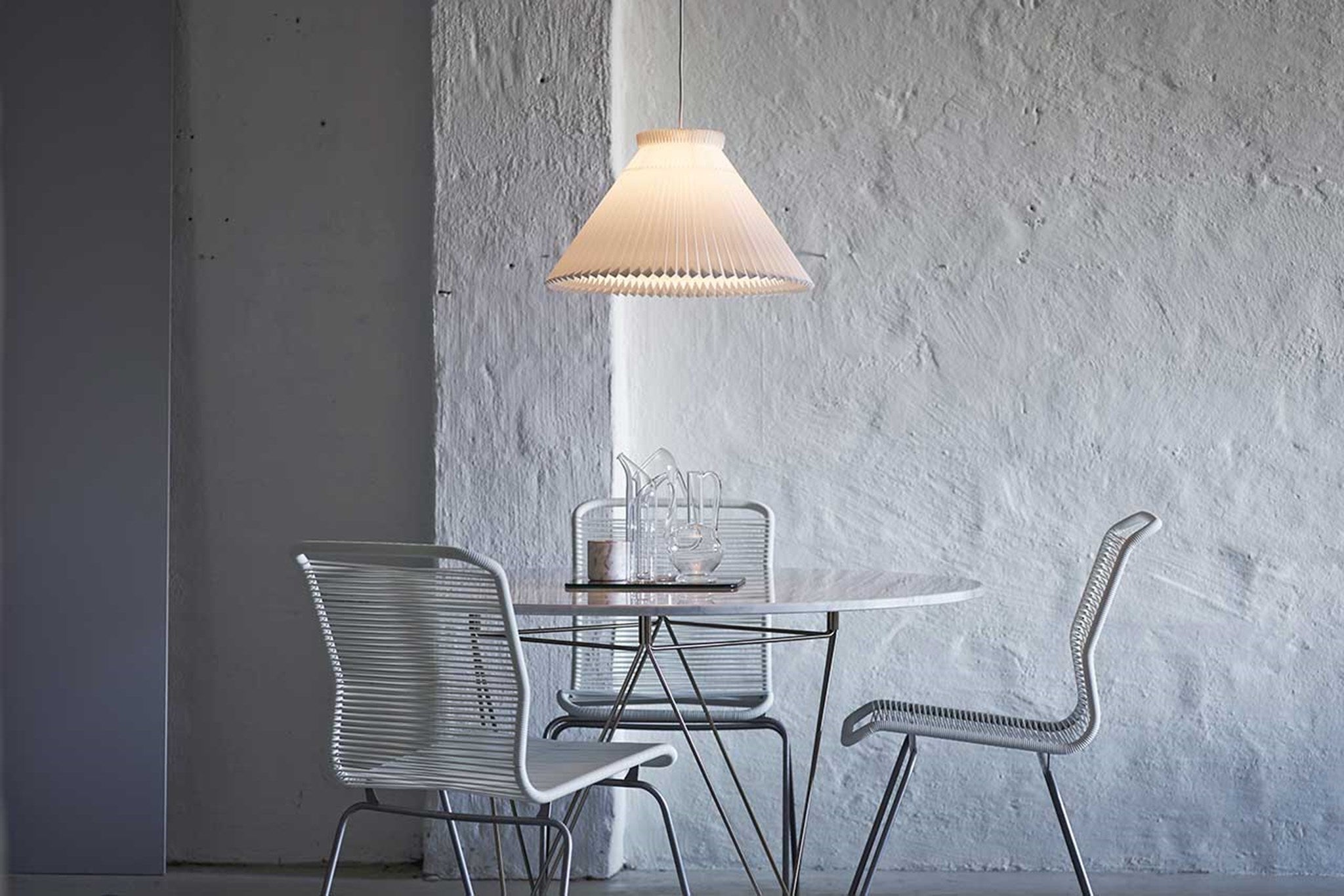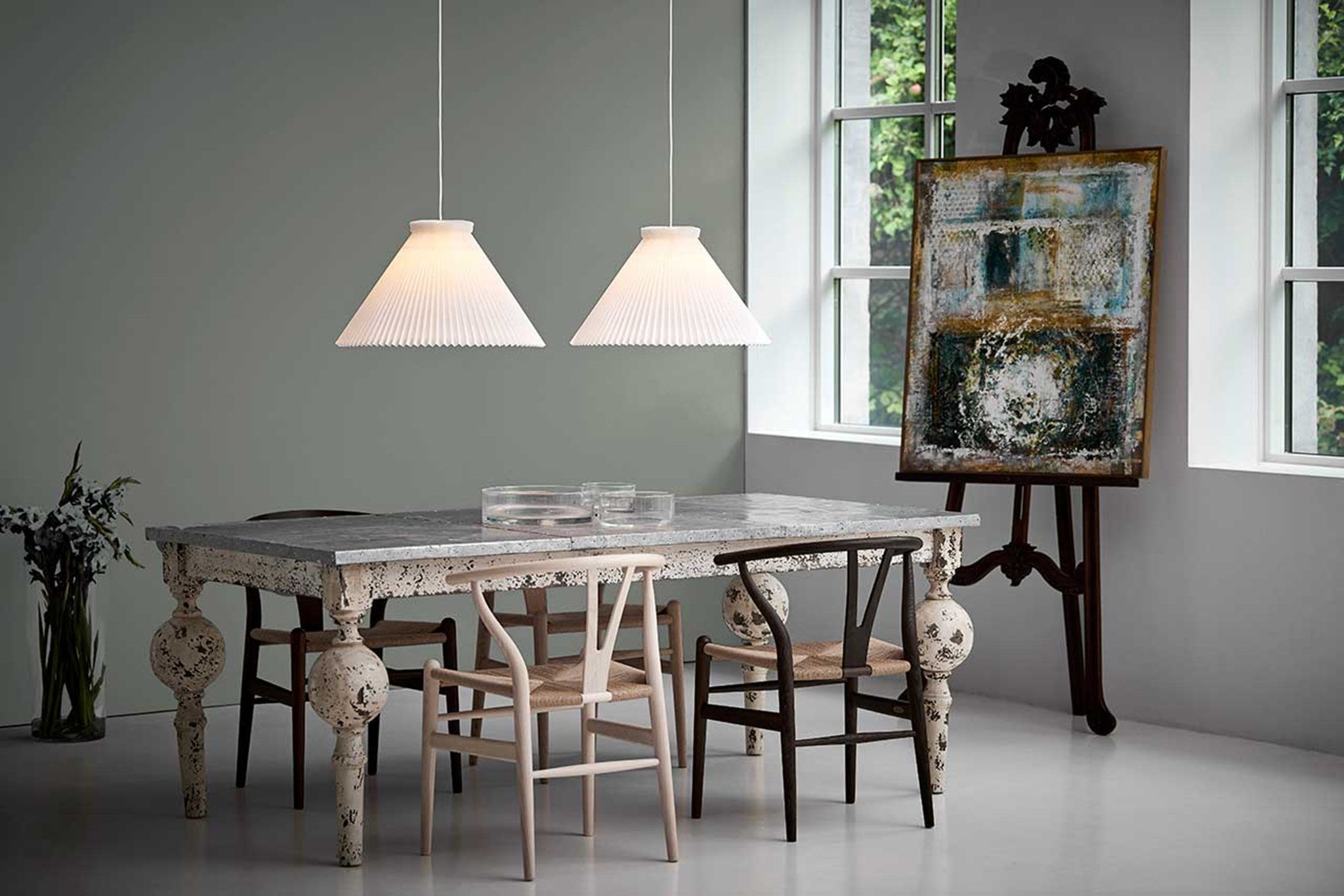 More information
This lampshade is in many ways a shining planet in the Le Klint universe of pleated lampshades. Its lineage from the original folded shades from 1901 is unmistakable, and it has been an important element in the product range since the company's foundation in 1943.

The side length – measured from the lower edge of the collar – is indicated by the product number, so that, for example, the side length of Model 1-14 is 14 cm.

The lampshade is available either in standard or paper.

Depending on the size, the shade can be used on a table, floor or wall lamp or as a pendant.
Le Klint was established in 1943 and has since been one of the country's foremost ambassadors for Danish design and craftsmanship