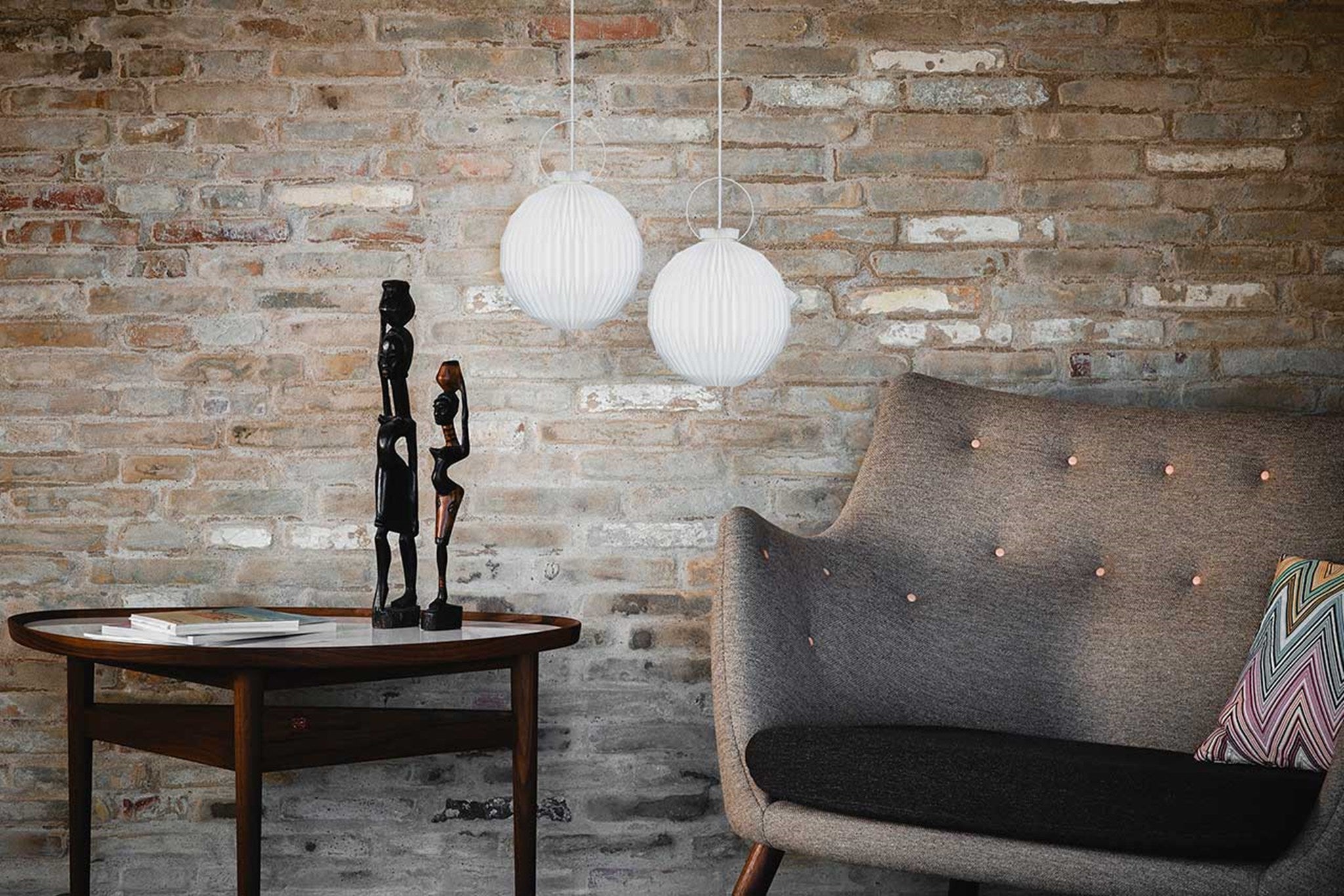 More information
In the Klint family, folding was a common practice. Esben Klint, son of Kaare Klint, created this beautiful pendant - Model 107.

This lamp was folded extensively within the Le Klint family way before the company was founded.

This beautiful pendant created by Esben Klint, with its closed form, makes it suitable for suspending high while it conceals the light source and prevents glare.

Model 107 was the emblem of the Le Klint trademark logo. 

Available in paper and foil.
Le Klint was established in 1943 and has since been one of the country's foremost ambassadors for Danish design and craftsmanship