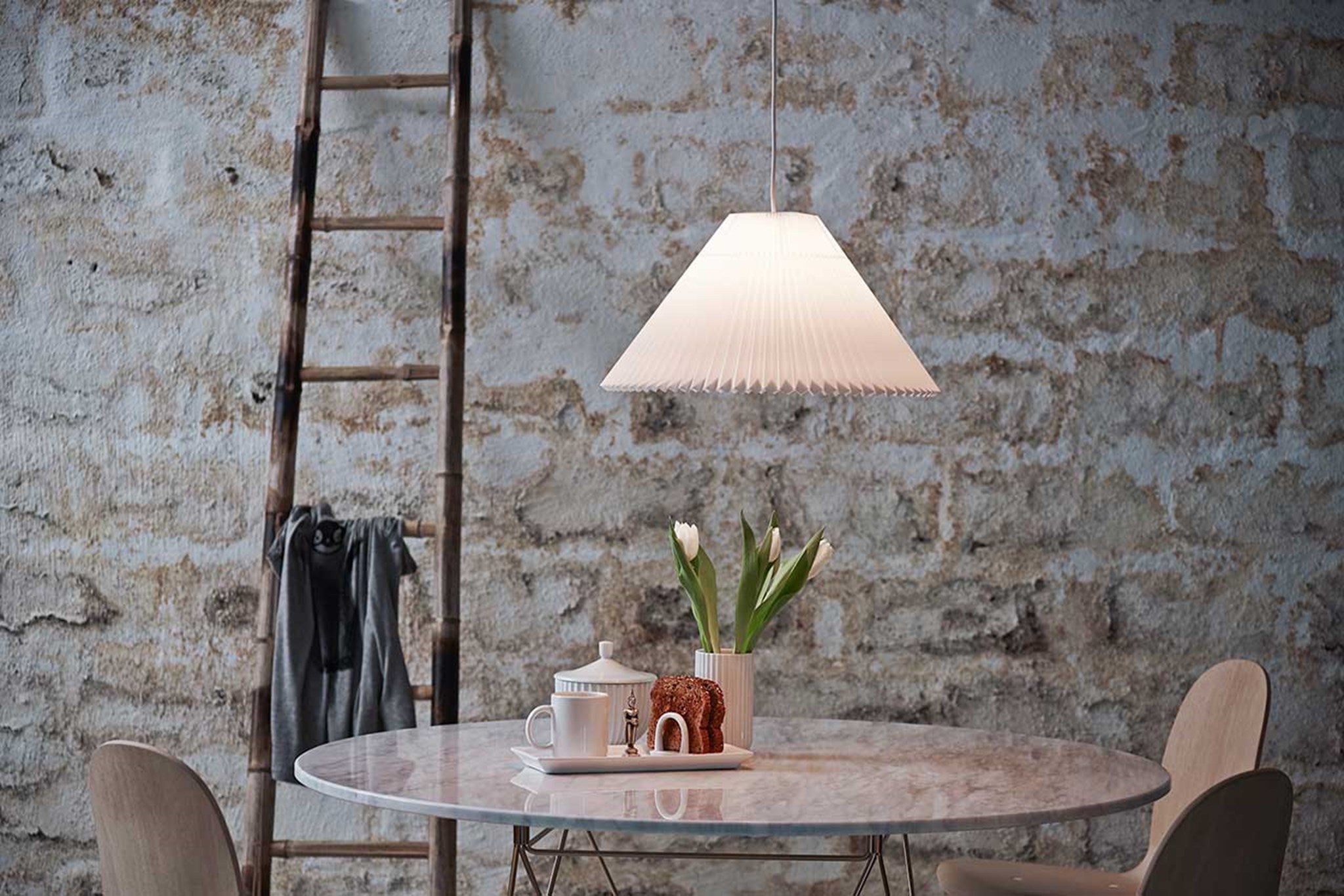 More information
This shade, like Model 1, is an important part of Le Klint's history. The shade was designed in 1945 by Tage Klint and is a clear successor to Model 1. In contrast to the Model 1 shade, this one is simpler and has no collar at the top. The side length is measured from the top of the shade and is included in the product designation as Model 2 - "side length", for example, 2-17, where the shade's side length measures 17 cm.

Depending on the size, the shade can be used on table lamps, floor lamps, wall lamps, or as a pendant.

The shades can only be used with Le Klint special stands.
Le Klint was established in 1943 and has since been one of the country's foremost ambassadors for Danish design and craftsmanship