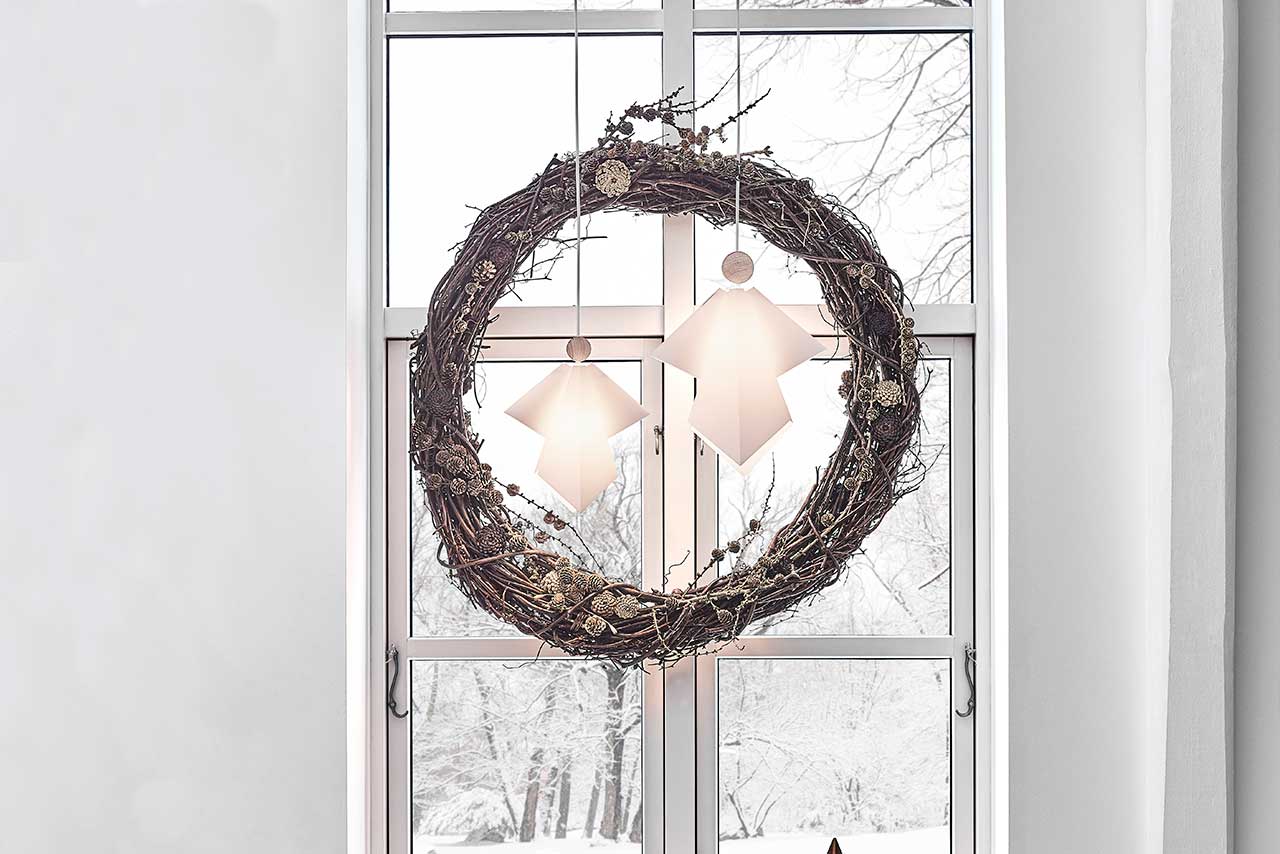 This year we are introducing a number of brand new designs for our Seasonal Folds collection.
These beautiful luminescent Angels, were designed to remind us in a beautiful way during the dark autumn and winter seasons, to take a moment and create space and time for reflection and contemplation of how we take care of each other.
Le Klint Angels are the creation of designer Tine Mouritsen who has a great love and passion for Christmas. Tine found a way, for the Pleating Technicians to re-shape Le Klint high quality materials while retaining the traditional techniques to create a clean and simple design.
''They are masculine and feminine angels in memory of my parents Tine states. 'I wanted this design concept to remind us all of the obvious symbolisms of the festive season – love compassion and just doing good.''
Le Klint Angels specifications and descriptions
The Angels are supplied with: lamp fixtures, light source and light oak, atop two types of pleating designs in three sizes. The designs are hand made in the same principles used for Le Klint lampshades and in the same high quality materials.
These new designs are contributors to The Love & Light Project where a percentage of the profits goes to charity. 
More sizes

More sizes